Santa and Jeffery the Surfer Care Deer's 2022 tale
"Accepting Our Differences"
featuring Jingles the Puppy and Snowflake the Kitty
by: Susanne Romo
(see track list and credits below)
Please press play on the YouTube link above and sit back listen to these generous, talented singers and voice actors.
Its "theater of the mind" so let your imagination run wild.  Enjoy!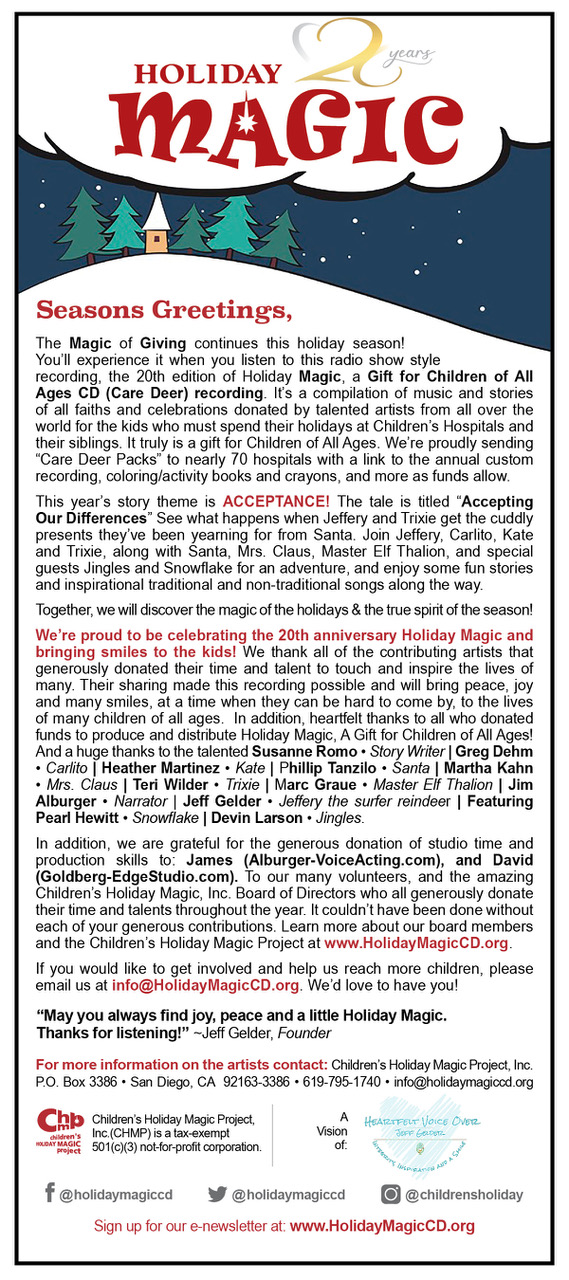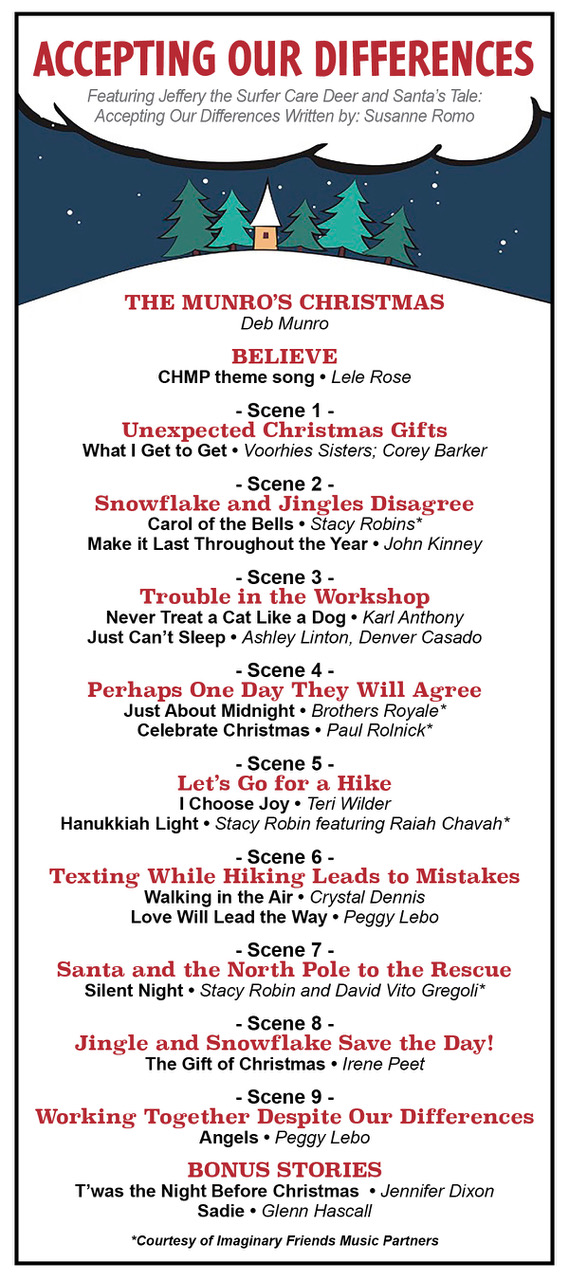 Watch the amazing pro voice talent perform a "radio show" style read of "Accepting our Differences."  The 2022 Santa and Jeffery the surfer care deer's tale!  CLICK ON THE VIDEO BELOW.