Santa and Jeffery the Surfer Care Deer's 2021 tale
"A New Wave"
featuring Jeffery the surfer care deer's cousin, Will! 
by: Vince Ripol
(see track list and credits below)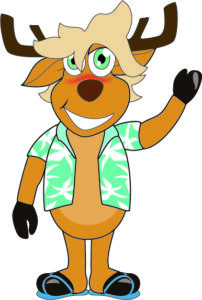 Please press play on the YouTube link below and sit back listen to these talented singers and voice actors.
Its "theater of the mind" so let your imagination run wild.  Enjoy!