A rebroadcast of our virtual event with musical performances, stories,  and a radio show style reading of this years Santa and Jeffery the surfer Care Deer's tale, "A Caring Rescue" performed  by professional voice over talent from around the country. Originally live streamed with silent auction on December 6th, 2020.
Thank you to everyone who attended the virtual event and helped us create many more smiles for the kids at Children's Hospitals this year.
There is still time to DONATE and any amount is greatly appreciate.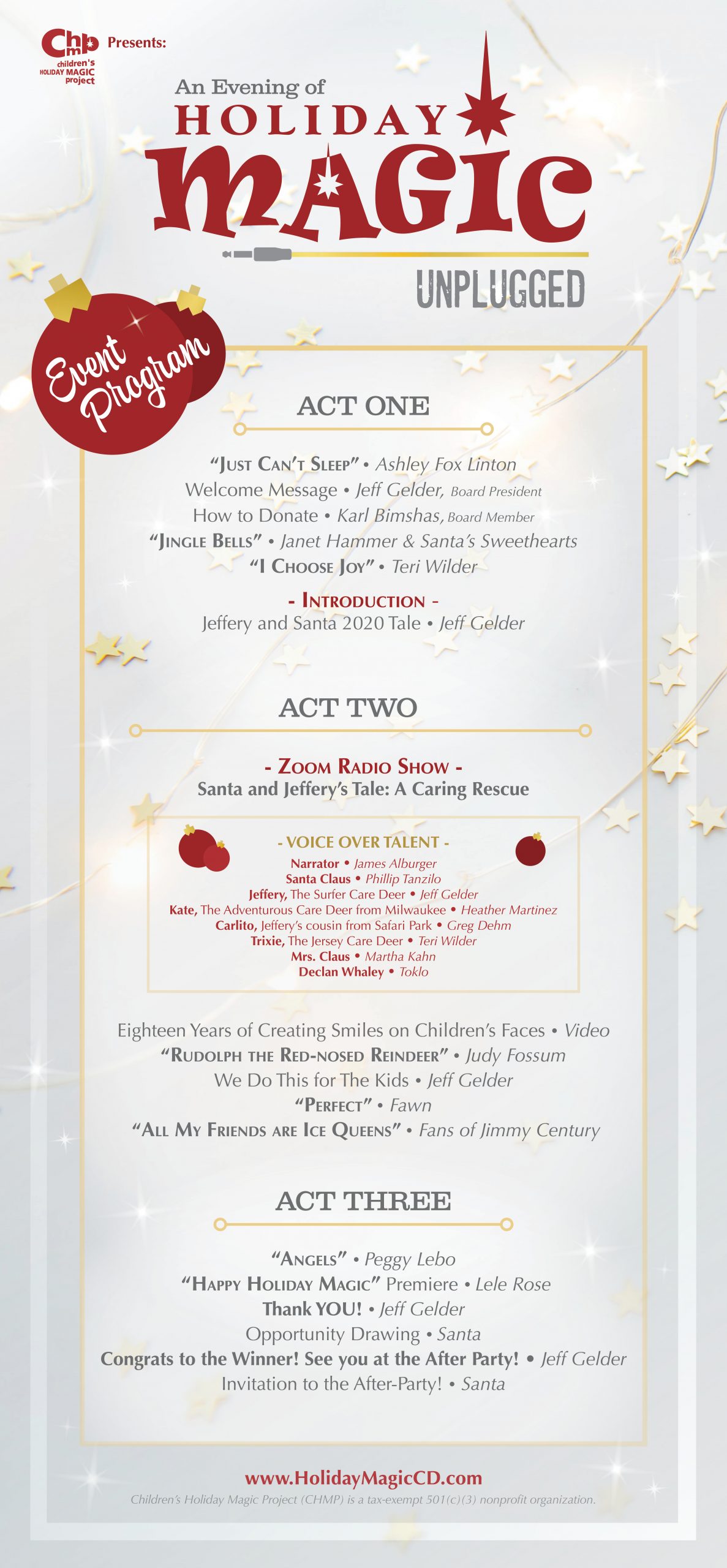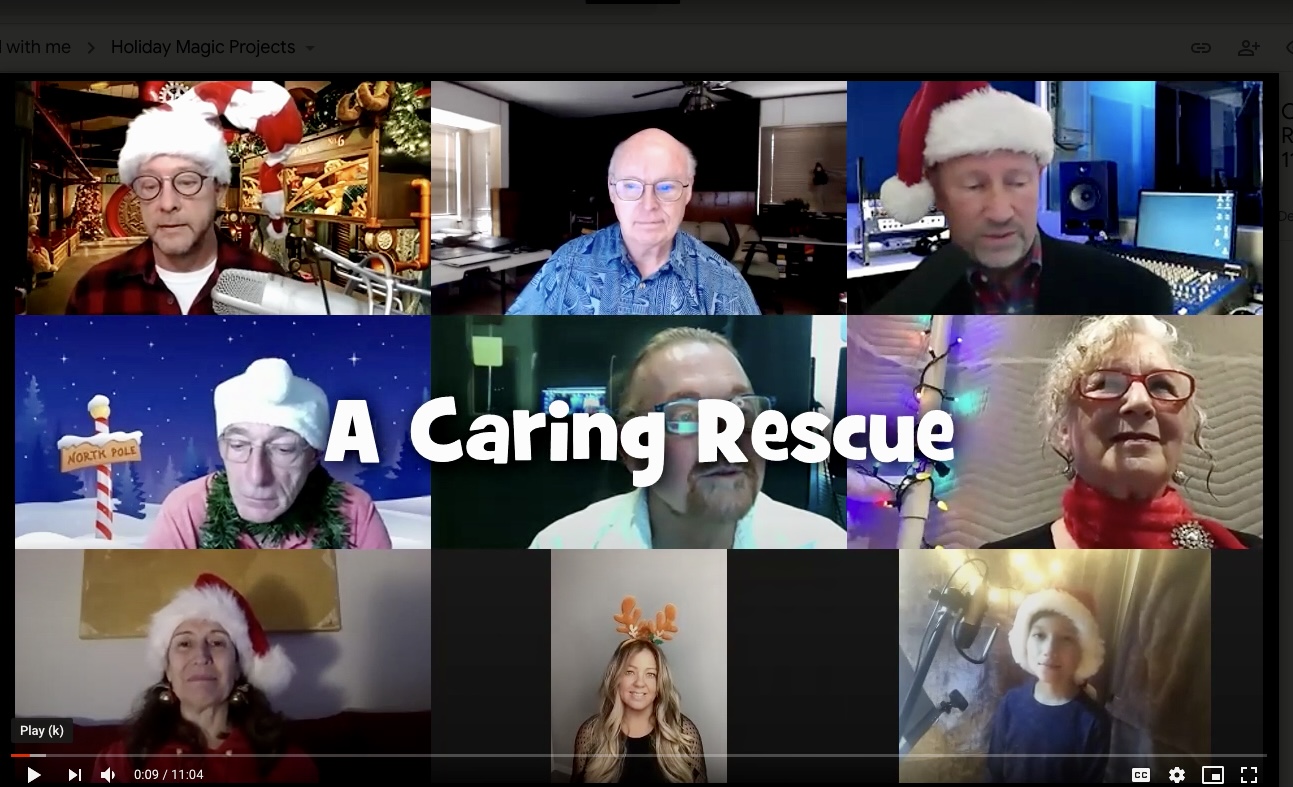 (Click on the Gallery Button for photos of visits and events)