Tuesday December 12, 2023
5:00 to 9:00 PM
The first 30 tickets sold will include a complimentary adult beverage!
Don't wait!
Scroll down to Purchase Tickets!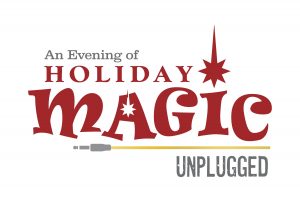 Benefiting the kids at Children's Hospitals!
Join Us for our Annual Gala Fundraiser and CD Release Event!
Delicious family recipe authentic Italian food buffet from Tavola Nostra Pizzeria & Cucina, silent auction, Santa and his photo booth for fun memories to be made, and more surprises!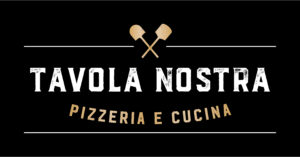 If you are not able to join us, please consider making a donation to help us create as many smiles as we can this year!
The Seven Bridges Hike/Walk - Fall Edition 2023!
THANKS FOR A SUCCESSFUL EVENT
Details on the Spring Hike coming soon!
Start your day with a wonderful cup of coffee and a pastry from one of our sponsors, Chiefy Café. While you're enjoying the hike, you can listen to Jeffery the surfer care deer's 7-Bridges audio tour with a brief history of each bridge as you began to cross it. You'll get the details and link when you register online.
The 7-Bridges Hike is one of San Diego's most popular and easier hikes. This 5-mile urban hike will take you through several San Diego neighborhoods Our first bridge on our fundraising walk is the Vermont Street Bridge, as we will be in downtown Hillcrest. Try not to be distracted by all the shops and dining opportunities available to you! 
From here you will go to the Georgia Street Bridge. Look down at the traffic while you cross from Hillcrest into North Park. We will continue to our next bridge, the Park Blvd Bridge. Stop and smell the roses, literally, as you pass the Inez Grant Parker Memorial Rose Garden. Wander through beautiful Balboa Park, which is home to many wonderful museums and architecture! Did you know that each Tuesday several museums offer free admission?
Our next bridge is the Cabrillo Bridge, which was built in 1914 for the Panama-America Exposition. Here you will be leaving Balboa Park and will cross First Avenue Bridge. The First Avenue Bridge will take you through downtown. Did you know that this bridge is the only steel-arch bridge in San Diego and was built in 1905? 
Our next stop will be the 236-foot-long, wooden-trestle Quince Street Bridge. This is one of the hike's most scenic bridges. Your next and last stop before we walk back to Tavola Nostra Pizzeria & Cucina (in the same center as we began) for our pizza party, is the Spruce Street Bridge. Prepare for a gentle swaying motion as you cross the Spruce Street Suspension Bridge. This bridge is an extremely popular Instagram location.
Make sure you wear comfortable hiking/walking shoes, bring plenty of water, snacks, sunscreen, and a hat if needed.
Online registration opens on September9th, 2023. Tickets are $35 per person, or you can get a family/group 4-pack of tickets for $70. Take advantage or our $10 early-bird discount on both ticket types for a limited time.  You can register now by clicking the button below.
San Diego's 7 Bridges
Urban hike through charming San Diego neighborhoods
This easy 5-mile urban hike spans some of the city's finest canyons, parks, museums, and more
Bring the family...and Fido is welcome too!
Hello from Jeffery and friends!
Just a quick reminder, we will have our Fall Edition CHMP 7-Bridges Fundraising hike to benefit the kids spending their holidays in a Children's Hospital and tickets will soon be available at the Early Bird pricing 
You will be able to get a single-person ticket for $25, or a family/group 4 pack of tickets for $60!  That's $10 off for each type of ticket! Please check back for more information, to register and get your Early-Bird pricing!
Bring the kids! Bring the dogs! Bring your cat or feathered friends. Bring friends and family! Work colleagues if you like them...
We hope to see you there! If you cannot make the hike, please consider donating so we can help more children have smiles at the holidays!



Please DONATE Today!  Any amount is greatly appreciated.
(Click on the Gallery Button for photos of visits and events)