Thanks to everyone who came out and walked the beautiful 7 bridges HIKE FOR HOLIDAY MAGIC - FALL EDITION! 
Spring Edition date to be announced soon!
San Diego's 7 Bridges Hike
Urban hike through charming San Diego neighborhoods
This easy 5-mile urban hike spans some of the city's finest canyons, parks, museums, and more
Bring the family...and Fido is welcome too!

REGISTER EARLY AND SAVE
$10 Earlybird discount applied through August 27th.
Regular ticket prices are:
Individual Registration = $35
Family/Group of 4 Registration = $70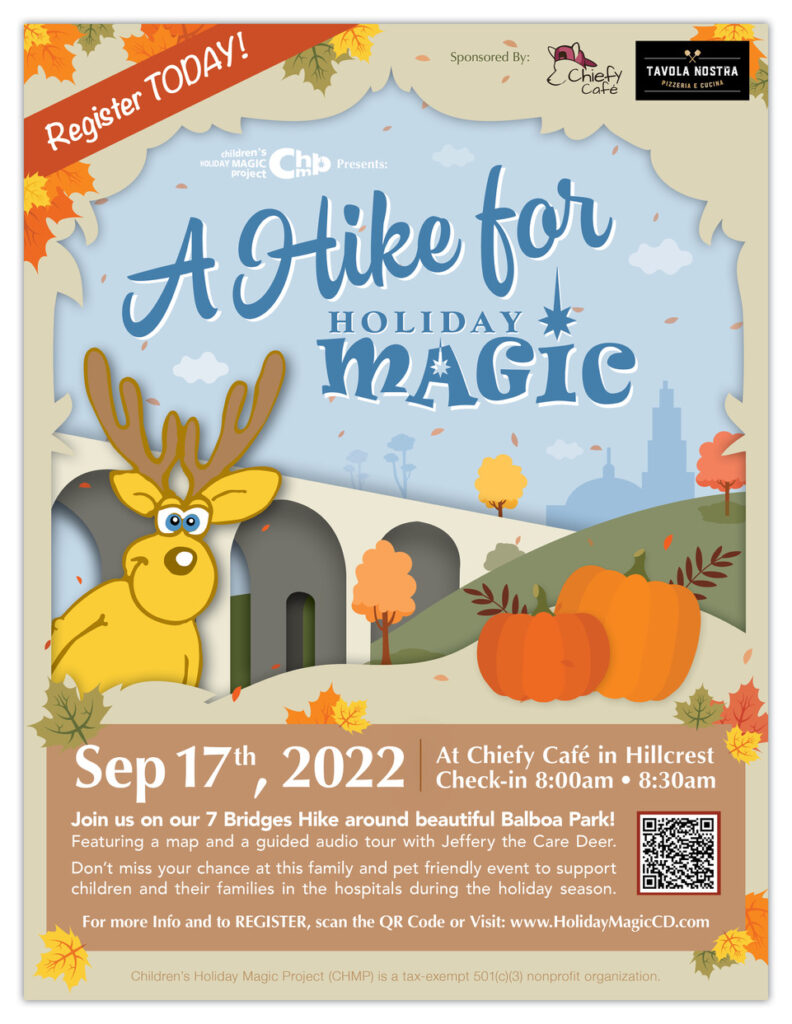 View Our 2021 Virtual Gala HERE... it was a lot of fun!
Watch our recent virtual event, An Evening of Holiday Magic, Unplugged, with musical performances, stories,  and a radio show style reading of the 2021 Santa and Jeffery the surfer Care Deer's tale, "A New Wave" performed  by professional voice over talent from around the country. Originally live streamed on December 12th, 2021.
Thank you to everyone who attended the virtual event and helped us create many more smiles for the kids at Children's Hospitals.
There is still time to DONATE and any amount is greatly appreciated.
(Click on the Gallery Button for photos of visits and events)