Above and in the background is the original artwork for Santa and Jeffery the Surfer Reindeer as they appeared in 2003 when the premier Holiday Magic, a Gift for Children of All Ages CD was created. 
With the advancement of technology, and the kids telling us that CDs were obsolete, we are now creating a digital download and "CD" now stands for "Care Deer." 
Below, meet the new ensemble cast of characters that return each year to bring smiles to the kids in Children's Hospitals.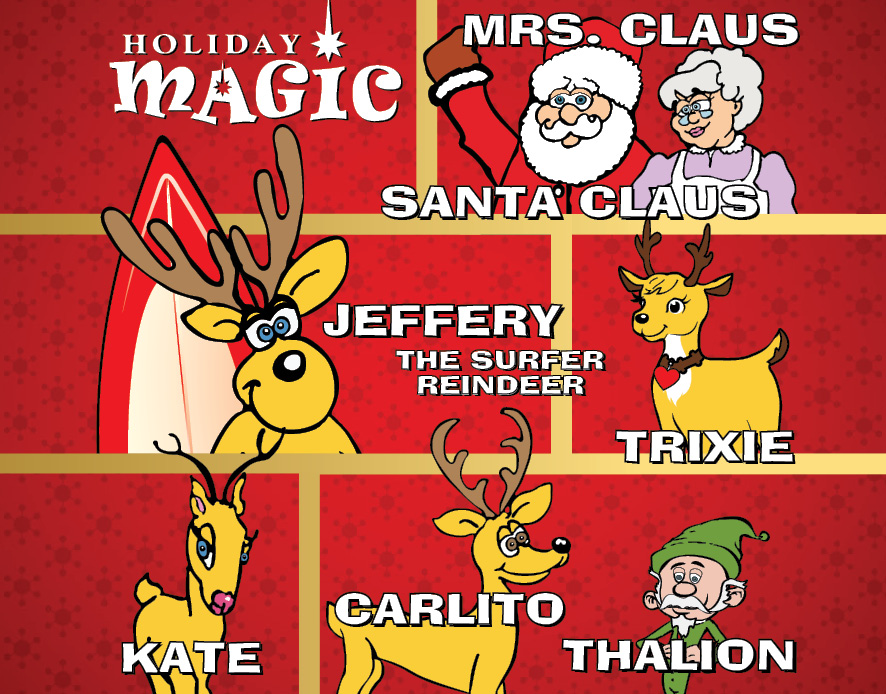 Now, enjoy viewing the rest of the Children's Holiday Magic Project's website and consider getting involved. We'd love to have you join us!
Jeff Gelder reflects on his experience visiting Rady Children's Hospital in San Diego, CA.